- November 20, 2008 – 5:43 pm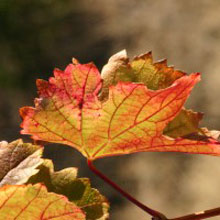 On a recent exploration into the vineyards I had the opportunity to take some pictures of the changing season. If you have been reading my prior blog entries you might have noticed the photographs that I include. Taking pictures is my way of recording what I observe at any point in time.
With fall in full swing, I enjoy watching the changes that take place in the Napa Valley. Harvest has wrapped up and the vines are getting ready to shut down for a deserved winter nap. But what about the rest of us? Are you preparing to slowdown or are you busily planning for the year ahead?
With Thanksgiving just around the corner, I think this is a great time to reflect on all of the riches that family and friends bring to our lives. So let's take some time to rest and be with our families and friends. It wouldn't hurt to drink a little of your great wine either. Cheers!
Post a comment