- January 11, 2009 – 4:38 pm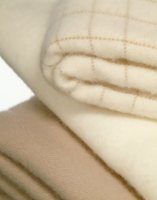 There is no better gift than a nice warm security blanket. But unlike our favorite Peanuts character, we need more than a blanket to get that warm, fuzzy feeling of security.  Now is the time to take a look at your processes to see where you might tighten up your procedures, review roles, or change passwords.
We're fortunate to have our own Certified Fraud Examiner (aka Inspector Gadget), Sam Martin, on the job for us and our customers.  Sam recently shared his insights with attendees at the Wine Industry conference – these are some of the points he covered:
Of all the types of fraud committed, the highest percentage of crimes experienced by small businesses were related to billing schemes.
Businesses lose 6% of their revenue annually through fraud and abuse.
The newest scheme for fraudsters is the practice of altering gift cards to make them look like credit cards.
Automated system fraud can easily be prevented with the addition of a few simple controls – including having an owner open and review all bank statements.
And this point is enough to get you hiding under that security blanket : Most occupational fraud is committed by first time offenders and 40% of the victims never recover. 
 NOTE: While conducting research for this article, I discovered an interesting cause called Project Linus which provides warm blankets for children in need. It lets volunteers apply their craft for good. Talk about a warm and fuzzy feeling.
Post a comment