- August 18, 2016 – 3:05 pm
I had the pleasure of attending another incredible tech conference this week. Sponsored by XERO, a cloud accounting solution provider, the event was held in San Francisco on Pier 27.  First, can I just say how fortunate I feel every day to live in such a gorgeous part of the country? Wow.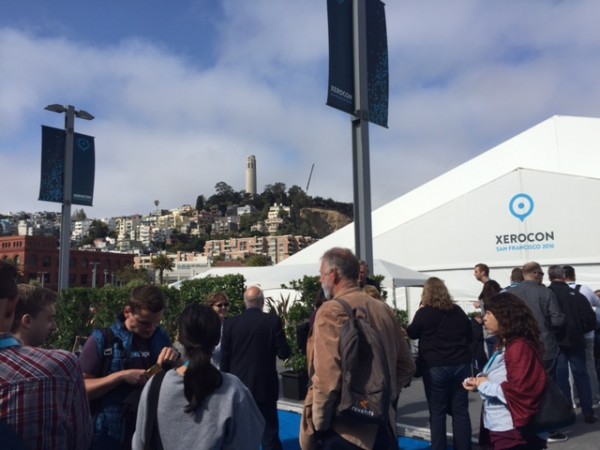 I don't think I will ever get used to the variety of  experiences (not to mention changes in temperatures) that exist within a short radius of Napa.  The event was beautifully situated in one of the most scenic areas of San Francisco with views of both the Transamerica building and the Coit Tower.
This conference reflects the pace at which our world is changing.  The business of accounting is no longer the way it used to be for those of us who have been around awhile.  The XERO team demonstrated a deepening of their platform and shared future goals aimed to remove more and more of the transactional work (the pain) from the realm of accounting.  They are harnessing advanced tools and new options for applying machine learning to simplify the business of keeping track. They are even building accounting tools that can be accessed from Facebook. And then there are solutions from third parties like CrunchBoards, Fathom, FundBox (cash without lending hassles), Lightspeed (retail solutions),  Bill.com, the ever exciting Tsheets, the ever orange Avalara (automating sales tax), and many more.
While the value of manually coding and recording transactions will decline, the value of services that make sense of transactional data will continue to rise. We have to be ready.
As accountants, that means we have to shift our focus.  We have to stop looking for that missing .09 cents on the bank reconciliation, and focus on missing revenue projections, identifying processes, and helping teams unite around owner goals. We have to engage with our clients regularly and seek to share our knowledge of tools that make their lives easier. It's why these conferences are so important.
And where else will you find a Monk talking about "Conscious Accounting"?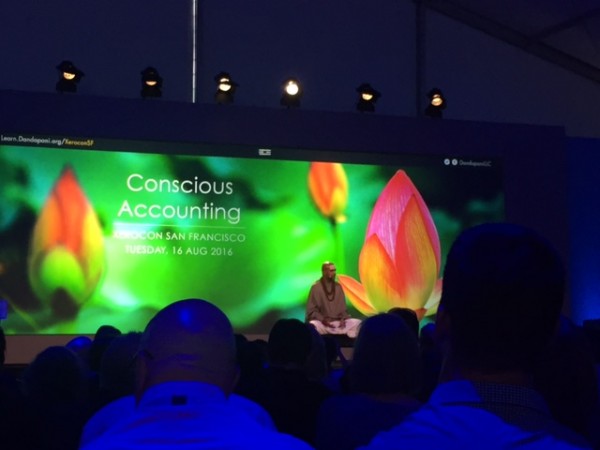 At BDCo we have been building a firm that is capable of embracing new changes, finding the meaning in the numbers, and helping owners create steps to achieve their dreams. We have invested in training every member of our firm to offer Mentor Plus Level 5 Services. And we have been offering free training to wineries in our area.
While there is much buzz at conferences like these about what's new and cool, in my opinion, the core values that make accountants valuable: trust, integrity, and concern for our clients never grow old.  The more we automate the boring stuff (and add to the volume of transactions), the more important it becomes that we communicate, educate, and listen.
Post a comment