- March 26, 2018 – 4:54 pm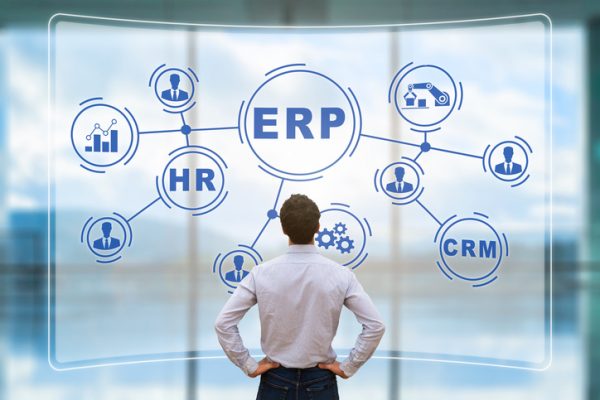 Image via istockphoto, Stock photo ID:859765108 by NicoElNino
Choosing a new software product for your business is intimidating at best.
While it is hard enough to find a solution that has the features you require, it can be even harder to compare different pricing models, delivery options, maintenance packages, and even to assess the skill and reliability of the people who will be charged with implementing your solution. So where should you start?
Here are some items to consider: 
Walk through your existing processes, documenting any inefficiencies or limitations of your current system. Look closely at any spreadsheets required to manage your business.
Map out the flow of your ideal system. Make sure to gather input from all areas of the business – Finance, Sales and Marketing, Operations, People. Don't let one team choose a solution that fits their needs, while making it impossible for others to do their job.
Identify any critical requirements of a new system. (These are generally the glaring holes or work-arounds that you will have identified in step 1. )
Try to put a cost on any manual systems or workarounds.  How many people are spending their time manipulating manual records or reconciling spreadsheets?  These costs should be a consideration in setting your budget for a new system.
Document any special purpose applications that are not to be replaced in a new implementation.  What kind of integration will be required?  Can you import/export to/from those systems?
Review your staffing levels.  Are your team members able to adapt to a new system?  How will they handle the transition and potential duplicate work during the transition from the old system to the new?  Do you need temporary staff to help during the cut-over?  Decide who will be involved in the software selection process, making sure to include representatives from every department.
Determine your budgetary guidelines and go live date for implementation.
Research 3-5 solutions that meet the majority of your feature requirements.
Reach out to the vendors on your list to determine fit from a feature and cost perspective.  Be sure to consider the stability of the company, size of their team, and access to support in your time zone. Ask for a preliminary cost estimate.
Eliminate any vendors that aren't a fit.
Schedule online demos of the solution with team members.
Gather feedback.
Request a detailed quote and implementation timeline.
Consider the vendor's responsiveness and follow through during the process.
Ask for references.  Check them.
Choose a solution and an implementer.
Agree to an implementation schedule with the solution provider.
Schedule regular check-ins with the vendor and team to make sure the project is on track.
Have a trial run on a copy of your data to test for final fit.
Cutover to the live system.  Be prepared to uncover questions and new requirements once you are live.  Work with your vendor to address any remaining questions.
Consider these costs:
Cost Type
Upfront
Recurring
1.Software :

a. License
b. Monthly Subscription

2. Maintenance fees (generally 15-20% of license cost)
3. New server
4. Backup systems
5. Remote access software (if needed)
6. Support charges
7. Training Costs
8. Travel (include airfare and hotel costs, plus meals for implementers)
9. Report writing and design
10. Data cleanup
11. Integration costs
12. Customization costs if required
Post a comment